Bio
"Rick V" Kostanski started the Storytellers in the summer of 2016 as a solo act. In the early fall he integrated "Brother Brian" into the act playing a Sunday matinee at the Cove in Southwick. The idea was to to take our favorite memories  and share them with our friends and family through our guitars and vocals. 
In 2017 we really turned it up and began to play the Springfield area bars and restaurants regularly. In 2018 we made some changes to our sound system, integrating a Bose system to get the best possible sound we could. In 2021 we celebrated our 500th show as "The Storytellers" and are looking to keep up the momentum in 2022 and beyond!
We have been very blessed with the opportunities hat have been given to us all of these years. Looking forward to playing for some new friends we haven't met yet! You're the reason we keep doing it!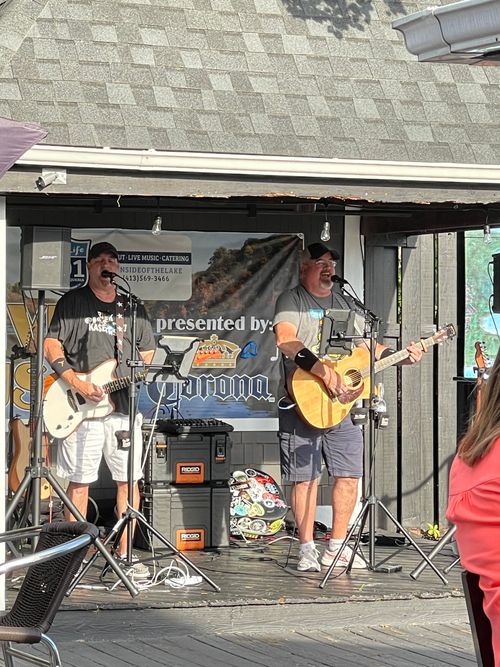 Solo performances
Both members of The Story Tellers have full Bose P.A. setups and are able to play solo shows due to availability or upon request.
Rick has a real "Blues" type show with a focus on the guitar. His performance includes a great classic rock and modern country set. He gives his audience a very humorous, interactive type of show and is a local fan favorite. His wit and charm are featured throughout his shows along with a great set selection based on the crowd he's playing for. 
"Brother Brian" offers more of an emphasis on the vocals with his solo shows. The set will consist of a much more eclectic list which has a tendency to be more "folk" than "blues". Like Rick's show, B.B. likes to work the crowd and play tunes that will get people interacting. He likes to bring up fellow musicians to sing or play and will always play a few obscure tunes that he feels "need to be heard".